As we age, we lose volume in the face. It's just a fact of life.  The cheekbones are a part of our face that make us feel youthful and feminine.  To restore lost volume and add definition, our doctors like to add fillers to the cheekbone area.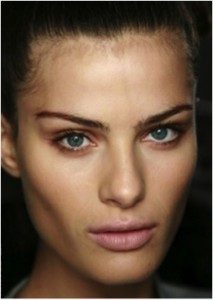 We use a variety of fillers.  Radiesse (a calcium based filler) or Juvederm (a hyaluronic acid filler) were common cheek fillers in years past. They are very safe, as hyaluronic acid is a natural substance already found in the body.  Radiesse works by stimulating your body to produce its natural collagen over time and can sometimes last a bit longer.
In recent years, Voluma came to the market.  Voluma is also a hyaluronic acid filler and it can actually last for up to two years! Voluma is specifically formulated for the cheek area, both filling and lifting. It provides a sort of mini-facelift effect! Downtime is minimal and you can go longer between treatments.
With fillers, you get instant gratification!  They work instantly and can last up to 18-24 months.  With our Filler Friday events each month, you can try it out for a $50 discount.  See the dates and specials HERE.